Award Ceremony Gathering at Chattajack
webmaster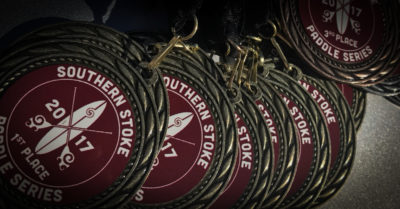 Congratulations to all the winners of the Southern Stoke Paddle Series!  Come join us in Chattanooga on the Delta Queen for a little celebrating – not too much of course, as some of us will be racing the next day!
When:  2:00pm Friday October 27th, because most of y'all will be in the area anyway
Where:  Delta Queen 3rd Deck Burger Bar (151 Riverfront Pkwy, Chattanooga, TN 37402)
Why:  To grab your series award and have a photo snapped for all your glory!
This is a super casual gathering! – aren't they all?  Grab a bite and/or beverage, get your award, and "chattachat".
If you can't join us, we'll send your award to you in the coming weeks.
Thank you all for supporting the Series!